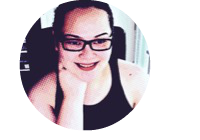 Hi, I'm Cherry. I hail from Malaysia but am currently based in the land of cheese, chocolates and watches, Switzerland. Sadly, I don't own a watch! (hint…hint) Living here has made be become a better cook, as I have to fulfil my own Malaysian food cravings.
Makan means eat or eating in Bahasa Malaysia which is the official language of Malaysia. It is one of the most crucial words to learn and understand when visiting Malaysia, Singapore, Brunei and Indonesia. 
Cooking has always been my passion, thanks to my mother who always cooked for me and my siblings. She was the first one who taught me how to cook or more like instructing me to stir, mash, mix and peel while she talked on the phone hehehe
I'm gonna be honest with you, I can't write to save my life even though I come from a family of writers. I blame myself for not picking up the habit of reading when I was younger, but chose to stay near my mother watching her cook. Then why did I start a blog? Well, I'm a bored & somewhat lazy housewife. So, it's something to keep me occupied.
My husband who is the love of my life, managed to talk me into writing a blog about my kitchen projects. He is my greatest and most willing guinea pig.  The hubby is a wicked software developer, and thanks to him, this blog is up and running. If it was left to me, it would look like a piece of turd.
If I am not cooking, I am watching TV series and movies with the hubby, wasting lots of time on the internet, dreaming, irritating my hubby or creating invisible "wish-lists".
So, I finally stopped procrastinating and started writing, moving on from writing recipes on scrap paper, receipts, and note books. The recipes here are all tested and cooked by me from lots of trial and errors, and tweaked to my own liking.
I'm still new to this, and hopefully in time I will get better (my photographs too) and my recipe collection would get bigger. If you have any questions, please do not hesitate to contact me via e-mail or in the comments section. 
Follow me on Pinterest: Makan with Cherry
Follow me on Twitter: @makanwithcherry
Follow me on Facebook: Makan with Cherry
Follow me on Instagram: makanwithcherry
Happy reading & cooking!